Postgres Fuzzy Search Using Trigrams (+/- Django)
When building websites, you'll often want users to be able to search for something by name. On LinerNotes, users can search for bands, albums, genres etc from a search bar that appears on the homepage and in the omnipresent nav bar. And we need a way to match those queries to entities in our Postgres database. At first, this might seem like a simple problem with a simple solution,...
2 tags
Song of the day, Bored Nothing —"Get...
How to notify/email yourself when an EC2 instance...
I make pretty heavy use of EC2 spot instances, which as you know can terminate at any time with no warning. In order to get my spots back up ASAP, I'd like be notified when they terminate. This turned out to be much harder than I expected. I thought I'd be able to add a simple script that would send me an email when the instance shuts down (Amazon is nice enough to send a shutdown...
Links to all the parts of my "Everything About...
Back linking has gotten unwieldy, so I'm going to just update links on this page to all the parts from now on: Intro: The future of the economy, in bite-sized chunks. Part 1: What is An Economy? Part 2(a): Rich Hypothetical Society, Poor Hypothetical Society Part 2(b): Productivity is Prosperity Part 3: How Productivity Grows
More Thoughts on Free Will
A couple of weeks ago, I left a comment on Albert Wenger's excellent blog "Continuations" about Free Will. The comment was rather long, so I reposed it here on my blog. Somewhat amazingly, Albert read my comment and left a thoughtful reply. I'm not sure of the etiquette of reposting Albert's comment, but to summarize he said that my argument was off-base because the...
3 tags
Everything you need to know about economics in 400...
It seems I only write on this topic while flying. So I guess you can expect this series to wrap up sometime in 2015. But to recap, last time I told you that productivity is prosperity. So all increases in per capita wealth come from increases in the amount of economic goods a single worker can produce in an hour.[1] So how does productivity increase? Let's start with the obvious. We get the...
Is Free Will a Buffer Overflow?
[Once again, I've been inspired by a post on Albert Wenger's blog, this time about whether or not free will exists.] I've spent a long time thinking about this one as well. I think you're probably right, but here's the best alternative I've been able to come up with. These ideas are heavily inspired by having finally finished Gödel, Escher, Bach. Basically,...
2 tags
To welcome in April, here's a playlist of my...
3 tags
The Game Theory of Google Reader
Google Reader is one of top five most-used websites. I literally always have a reader tab open in Chrome. So when I heard that Reader is shutting down on July 1st, I was like But after a while I was like And now I'm like… …because I've concluded that I'm glad Google is shutting down Reader. Why, dear reader? Because of Game Theory (obviously)! By shutting...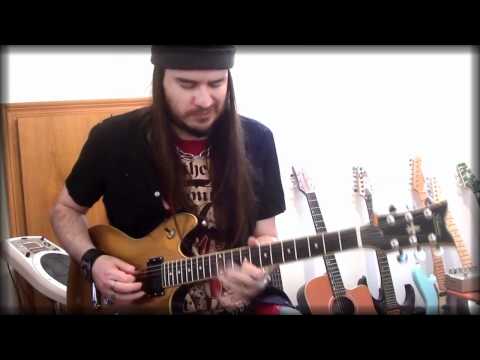 LinerNotes Liveblog #7 -- SXSWi
Things in Austin got weird. There was carousing, there was trespassing,  and yes, there was even laser tag. But after seven crazy days in Austin, my SXSW adventure is over. Instead of sharing a small Austin house with ten people (including two different bands), I'm now just sharing a house with my parents as I visit the Bay Area for some meetings. SXSW was definitely fun, but it was also probably...
2 tags
A little late, but here's a playlist of my...
3 tags
LinerNotes beta launch day 5 – 'What is...
Sorry for the hiatus; it was a busy weekend. I participated in the NYC Monthly Music Hackathon, continuing work on my project Videodrome (a HypeMachine/Exfm for music videos.) I'm aiming to release it publicly next month. Much more importantly, I pressed the button on LinerNotes.com on Saturday night. The beta is now live, publicly accessible, and has gone four days without exploding. There was a...
"Broken Tools" -- Live-blogging LinerNotes.com,...
"Equipment in action operates in an inconspicuous usefulness, doing its work without our noticing it. When the tool fails, its unobtrusive quality is ruined. There occurs a jarring of reference, so that the tool becomes visible as what it is:"—Graham Harman [1] Last live-blog, I made a plan to launch. Just the day before, I talked about how often planning goes astray. And unsurprisingly, it's only...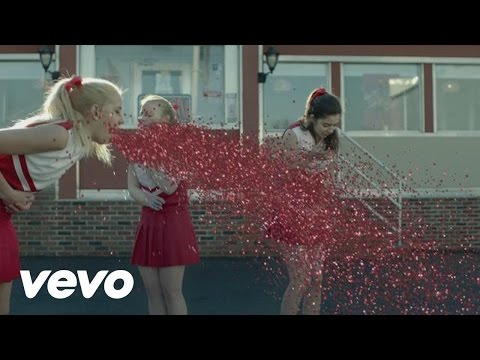 LinerNotes live-blog day 3: "My planning process...
Last time, I said that detailed planning is mostly useless. This time, I'm going to make a detailed plan. Why? Two reasons: 1) I have a very clear and tangible goal – make LinerNotes publicly accessible, and 2) I have a long list of small, discrete tasks that need to happen first. So in this case "planning" isn't as much about figuring out what to do as it is figuring out when to do...
1 tag
Live-blogging the beta launch of...
[Welcome back to the live-blog. You can find the previous entry here.]  I'd like to share my detailed plan for the beta launch. But I can't, because I don't one. For the most part that's intentional – I rarely make detailed plans. I always have clear high-level goals, and I do keep a very long to-do list (using Asana). But I've found that anything more exhaustive has normally been a waste. In this...
Live-blogging the beta launch of...
After a full year of work, my startup LinerNotes.com is finally just-about-ready to launch an open beta. The site is still short of my vision by a mile. But I've decided that I stand to gain more from real feedback than I risk by disappointing early adopters and totally embarrassing myself in front of my friends and various onlookers. It's been a long, long road getting here. I thought I'd be...
2 tags
Song of the day.
Stopping the music money stream scream: C.R.E.A.M.
[This is another long response to a post on Albert Wenger's blog.] Thanks for writing about this, Albert. The issue has been on my mind lately as well. I've read at least a half-dozen pieces full of hand wringing about the economics of streaming. It's certainly an important issue for the future of music. Streaming provides by far the best user experience I've found, and dominant experiences...
2 tags
I think this song is actually resonating my...
2 tags
Song of the day: Woods, "Impossible...
2 tags
It's been real, January. Here's a...
2 tags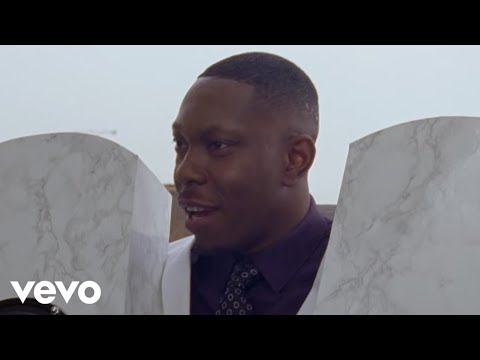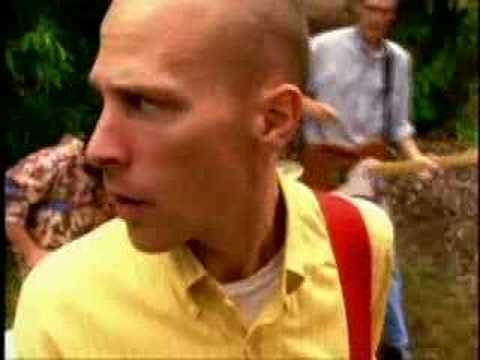 3 Principles for the Incredibly Exciting Future of...
[Note: this post is adapted from a long comment I made on one of Albert Wenger's recent posts] Albert, I think you're absolutely right that the search game is just getting going. If you define search as "finding relevant web pages," then Google has search locked up and solved. But if you define search as "providing the information you need to make the best decisions all the time" then...
Calculating the Return on Investment of Gifted...
I was not a normal child. At age 2, my favorite pastime was disassembling every child safety device my parents bought. By age 4, I had become an avid user of the original Macintosh (despite being unable to read.) When I hit school, I was… "impatient" with the pace of the curriculum. Luckily, I had great parents. They were interested enough to provide me with an endless supply of books and...
3 tags
You're Doing Freemium Wrong
I make a point of trying as many new startup products as I reasonably can. Quite a lot use a freemium model where they offer me some free service and then pester me to upgrade to the $10/month "pro" version. Out of dozens of products I've tried over the last couple of years, I've upgraded to the pro version approximately three times (Dropbox, Github, Spotify.)  Why so few? Sometimes the product is...
1 tag
My Top 40 Albums of 2012
(With Spotify playlist! Click: Best Albums 2012) LIST: 40       Blunderbuss – Jack White 39       Open Your Heart – The Men 38       Trouble – Total Enormous Extinct Dinosaurs 37       Lion's Roar – First Aid Kit 36       Centipede Hz – Animal Collective 35       Mature Themes – Ariel Pink 34       Oshin – DIIV 33       Port of Morrow – The Shins 32       Life is Good – Nas 31       Put Your...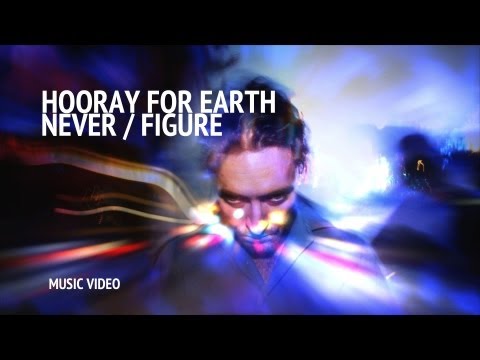 2 tags
Cover of the day, Megadeth's "A Tout...
2 tags
The Simple Reason Twitter Will Win the Sharing...
…is that most of what people share is terrible. That picture of Fluffy might be meaningful to my random college friend Jim, but it's boring to me.  I am extremely skeptical of "Zuckerberg's law" (i.e. that the amount people share will double every year) because I just don't believe that my life (or yours) generates that quantity of interesting content. Now there are certainly plenty of great...
The Only Way To Create Political Change: A...
I'm fortunate to have a lot of well-intentioned friends. They believe in a variety of noble causes and sincerely want to change the world for the better. To date, few of them have succeeded. [1] With the terrible tragedy on Friday, we've seen an outpouring of good intentions on Facebook and Twitter. But I'd be very surprised if that sentiment produces any more meaningful change than all the...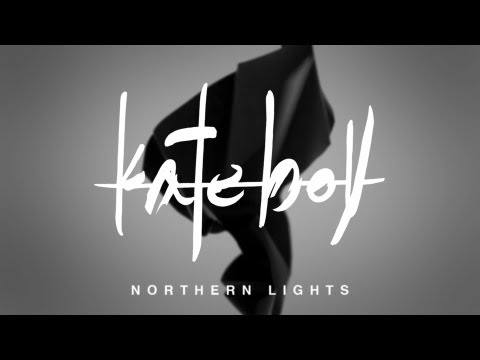 2 tags
Song of the day: Starkey, "Crashing...
2 tags
Song for night working.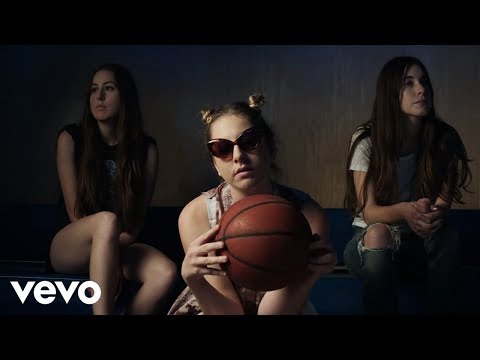 No Children →
Cover song of the day — Communist Daughter covers the Mountain Goat's "No Children" (Click the post title, because the Soundcloud embed widget is not so clever…)
2 tags
Song of the day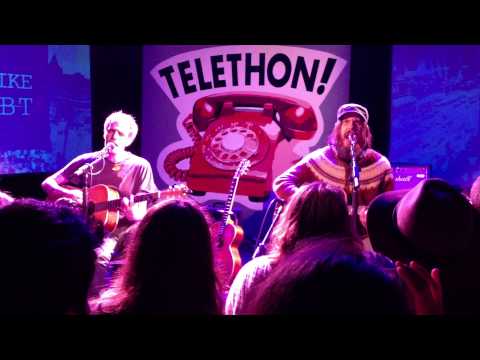 2 tags
32 second music clip of the day: Karriem Riggins...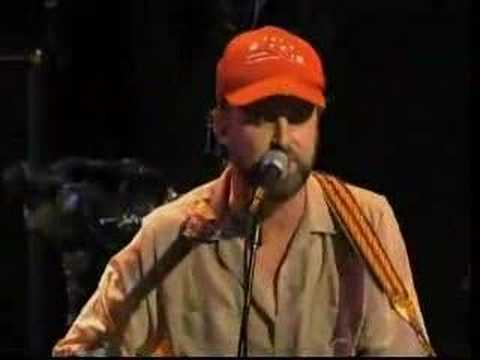 2 tags
Song of the day — Crystal Castles,...
3 tags
A simple plan to avoid the fiscal cliff, fix the...
Here are two things about me you may not know:  1)   I've pretty seriously addicted to armchair political strategy. 2)  I spent nearly two years professionally analyzing the minutiae of U.S. fiscal policy at Bridgewater Associates (the world's largest hedge fund.) [1] In the aftermath of the election, I've noticed that for the first time in years, political conditions may actually be right to...